Point of Lay Chickens
We currently have for sale:
10 x Warrens – Hatched 29/05/2023 – should come into lay in 2-3 weeks – £16.50 each
PLEASE NOTE THAT DUE TO THE REDUCED DAYLIGHT HOURS THESE GIRLS MAY NOT COME INTO LAY UNTIL THE NEW YEAR.
WE NO LONGER SELL CHICKS THAT REQUIRE HEAT.
Please bring along a strong cardboard box/pet carrier/crate to transport your chickens in.
(Updated 01/12/2023)
See Farmer Bryan's Complete Guide for Keeping Chickens for information on choosing, housing, feeding and caring for your chickens. Contact us for more information or to place an order.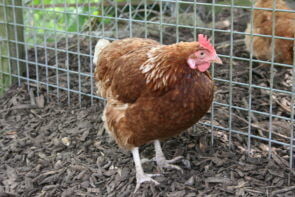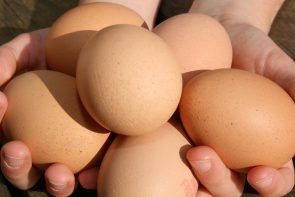 Chicken Feed, Bedding, and Equipment
Visit our Chicken Shack (next to the Longdown Farm Shop). We carry a large range of poultry feed, including the popular Layers pellets, and bedding at competitive prices. We also have an extensive range of parasite control products, housing and equipment.
If you are a first-time chicken keeper, take a look at Farmer Bryan's Poultry Pack which includes everything you'll need, packed and priced for an easy one-off purchase
Advice and questions answered on poultry keeping by knowledgable team members.
Entry to the Chicken Shack and parking is free of charge.