Longdown Animals
All our animals are fit, healthy, and receive the correct currently recommended inoculations. Because our animals are reared on a children's activity farm they are used to people and are consequently docile and easily handled.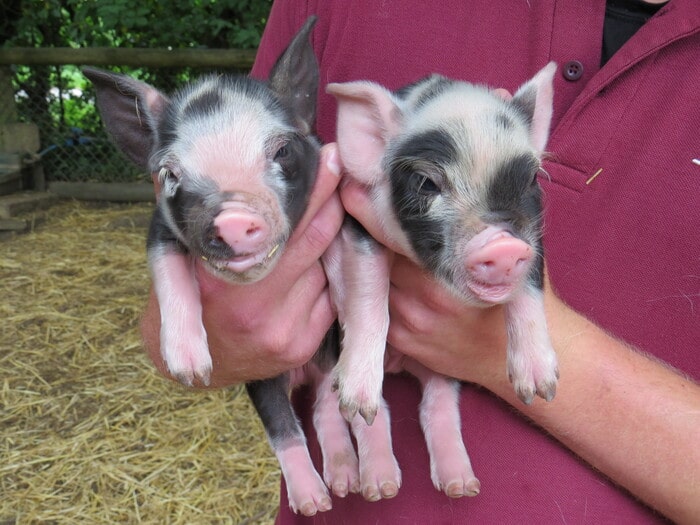 Further Details
We currently sell top-quality store pigs, weaned calves, goats, chickens, ducks, guinea pigs and rabbits. Stock does vary so call to check on the latest availability.
With all our animals, the buyer collects. However, if necessary, transport can be arranged.
If you wish to see our animals with a view to making a purchase, please make an appointment before you travel to the farm. Thank you.
All photos shown are from our library and are for pictorial use.
View our Animal Activities Licence
Please note: The welfare of our animals is paramount; we only allow our animals to be sold to good, knowledgeable homes.
For further details please visit the links below or telephone: 023 8029 2837.